Featured Item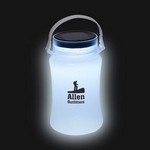 Foldable Waterproof Container w/Solar Li...
Foldable Waterproof Container w/Solar Powered Light is uniquely different! This floating, waterproof lantern is charged by solar and USB (cable included) . Light modes include normal bright, super bri...
$16.02 - $18.42
Your Source for Tangible Marketing Tools!
We have been providing promotional products to businesses for more than 25 years. We work within your budget to find imprinted products your prospects and clients will actually use, putting your name in front of them when they need your product or service.
Based in Orlando, we give back to our Central Florida community by supporting organizations like the WGCancer.org, Orlando Repertory Theater and the Junior League of Greater Orlando. You can click on LINKS to see more organizations we support and use the About AD Tangibles link to learn more about AD Tangibles and our history.
Welcome to AD Tangibles, your source for tangible marketing tools!